The Applying College and Career Equity-based STEM Strategies (ACCESS) is a professional development package of services designed to help middle and high school teachers apply research-based, culturally relevant and responsive teaching, and equity-based mathematics strategies in their classrooms and to support effective teaching of rigorous state standards and core competencies in math.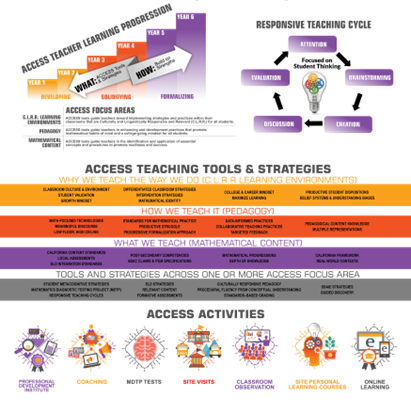 The ARCHES ACCESS approach is intended to aid teachers in applying math knowledge and skills to real-world contexts and activities in order to:
Enhance teacher instructional practices
Improve student achievement in mathematics
Connect and align Common Core State Standards to an applied awareness of mathematics strategies
Develop a college and career mindsets among students
The ARCHES ACCESS program is available to schools and teachers across California. To learn more, please visit the ARCHES ACCESS website or contact us.