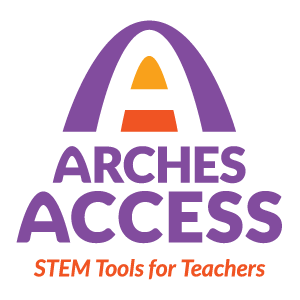 Empowering Teachers and Students to Achieve REAL Success.
Over the past 5 years, through our federally-funded Slope i3 research initiative, we have been gathering data on what drives student success in the classroom and what inspires them to become active, enthusiastic lifelong learners.
ARCHES ACCESS is the culmination of that research and we are very excited to be offering a professional development experience that will change the lives of teachers and students alike.
Most importantly, ARCHES ACCESS seeks to serve students who have historically struggled in mathematics and lacked interest in the classroom.
It has been shown that mathematics is either the gateway or gatekeeper when it comes to graduating high school, developing a college-going attitude, and seeking high-quality STEM careers. That puts math teachers in a wonderfully unique position to be able to inspire their students to achieve higher.
Through the i3 Slope program, we found out that:
Students get "college-going" attitude from their teachers
Students can and will achieve beyond what teachers might first believe
Teachers are motivated to implement new standards when they see it works with their students
We are very excited to be offering our professional development experience to teachers and can't wait to share the success that we have found with you and your students.
Are you interested in learning more about how we can help in your classroom?
Give us a call at (916) 441-2917 or email us at arches@capimpactllc.com to let us know what your needs are.
We look forward to hearing from you!
What is the goal of our professional development program?
ARCHES ACCESS (Applying College and Career Equity-based STEM Strategies) is an approach to professional development that is based on applying math knowledge and skills to real-world contexts and activities.  The primary goal is to:
Enhance teacher instructional practices
Improve student achievement in mathematics
Connect and align CCSS standards to an applied awareness of STEM strategies
and
Develop a college‐going mindset among students.
"It's made me really challenge my own thoughts as a teacher…to push myself to go ahead and achieve higher."

Robert Denithorne – Teacher, Porterville, CA
How is our program different?
We know that teachers want professional development, but also that professional development doesn't always provide teachers with the results that they desire.
With so many options for professional development, it's important to find one that will work for your classroom. Our program is unique in that it is:
Teacher-centered. We do not push teachers to adopt "our program". We meet teachers where they are at and provide instruction based on their strengths and as teachers as opposed to perceived deficits in their teaching.
Student-centered. Using the RTC (The Responsive Teaching Cycle ) approach, we design instruction centered around how students think and learn. So instead of demanding that students learn in a way that fits a preconceived notion of how math should be taught, we help teachers instruct in a way that's compatible with how students have been shown to learn best.
A Comprehensive Approach. The ARCHES ACCESS REAL Toolkit is comprehensive in that it is:

Rigorous:
Presents four instructional strategies for implementing CCSS standards in the classroom based on the particular learning needs of students that are fun, engaging, and effective in learning (please contact us for more information about the particular instructional strategies)
Engaging and Accessible:
Helps teachers make math relevant to students real lives and cultural background to meet the needs of diverse student populations
Aligned with CCSS (Common Core Standards State Standards) and SBAC (Smarter Balance Assessment Consortium) Targets:
We work with the California Mathematics Diagnostic Testing Project (MDTP) to determine student gaps and misunderstanding at the beginning of the course and assess student growth by the end of the course.
A Facilitator of Lifelong learning:
Making math come alive and become relevant in the lives of our students is the center and most unique component of this professional development model.  We provide teachers with the right tools, resources, and activities so they are able to answer, with confidence, students' most basic question, "When am I ever going to use this math in 'real' life?" . Teaching math in the context of lifelong learning skills is the key to exposing students to college and STEM career opportunities and pathways.
"Students enjoy math when they have the projects to look forward to. They want to come to my class and do the work".

Stacie Doss – Teacher, Newman, CA
A Collaborative, Locally-Focused Effort
The ARCHES ACCESS professional development and curriculum is tailored to the needs of students and teachers in any given classroom, district, or city. ARCHES ACCESS training programs are a collaboration between coaches, local educators, colleges, employers, and community members to better understand the needs of students and teachers in their unique local context and to provide specific opportunities for students to be part of in their communities.
Proven Results
In 5 years of running our SLOPE i3 program (the precursor to the ACCESS program), one district reported that 70%  of students using the project strategies scored "proficient" in the 2014 district-wide common Algebra assessment, more than double those who did not have the i3 operating  in their classroom.
ACCESS builds on the success of the i3 program and implements what we've found to work for students and teachers. We would love to hear about challenges you are facing in your school district and what we can do to help. We look forward to connecting with you!
"I was looking for "something" to re-kindle my passion to teach and your professional development program and all the support that came with it was just what I was praying for. It gave me a new perspective on teaching Algebra and it helped me transition to the "new" Common Core. So, from the bottom of my heart, THANK YOU, THANK YOU, & again THANK YOU."

Emmanuel Del Mundo – Teacher, Los Angeles, CA
Our Partners

Learn More About ARCHES ACCESS