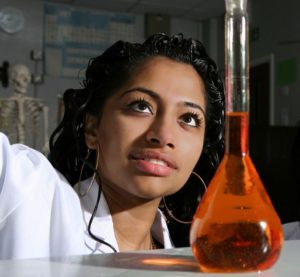 The STEM Learning Opportunities Providing Equity Project helps students learn math by doing real-world projects. Students are given extra math support and will learn what it takes to enter and succeed in college.
All 8th graders in a SLOPE classroom work on project-based units with an integrated college awareness focus
Students who need a boost before going into 8th grade can attend the 5- week summer C.A.M.P. – College Awareness & Math Proficiency
Students who need help keeping up in the class are referred to a free but optional Extended Day program
All activities are designed to help students with the concepts and skills taught in their regular algebra classroom.
The real-world, hands-on projects in this program will help prepare students for high school, college, and careers.
Students will:
Learn the pre-algebra and algebra skills that are essential for high academic achievement, especially in science, technology, engineering, and math courses.
Use problem-solving skills, individually and in teams that are needed for a successful career.
Be confident in their academic abilities and know the path to college success by choosing and succeeding in high school courses that lead to college.