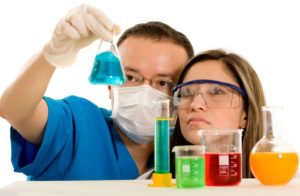 Our nation's international economic competitiveness depends on the strength of our future workforce in the fields of science, technology, engineering, and math. Yet, too many California students are not adequately prepared for college or technology-based 21st century careers because they fail Algebra 1.
The STEM Learning Opportunities Providing Equity Project is designed to encourage students to pursue and succeed in STEM-based fields by improving 8th grade Algebra performance and building a college-going culture.
Find an article about the federal i3 Program here.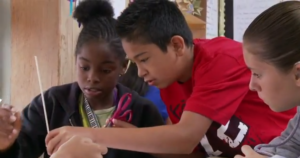 Watch this video to see the SLOPE i3 Project in action: Project-Based Math: Beyond the Textbook
Congress member Judy Chu visits a SLOPE i3 project classroom in Pasadena 
Congressman McNerney visits a SLOPE i3 classroom at Park Middle School in the Antioch Unified School District
U.S. Rep. Tony Cárdenas visits a SLOPE i3 Algebra class at James Madison Middle School in the Los Angeles Unified School District
We were featured in the SAI Cabinet Report! Find the article below.
CA districts serve as incubators for 8th grade algebra trail
By Tom Chorneau
Monday, December 05, 2011
Nine California school districts are serving as the test grounds for a new approach to solving one of public education's great dilemmas – the struggle between middle school students and algebra.
The project is one of 49 awarded grant money two years ago under the U. S. Department of Education's Investing in Innovation program. The question being asked here is what strategies could be employed to rescue the many thousands of seventh and eighth graders – perhaps millions – that turn off and simply give up each year when first confronted with higher math.
"Algebra is a serious issue and we've messed around with it for a really long time and for the vast majority of the students in California, like the rest of the nation, it is just not working," said Sharon Twitty, director of the i3 project from the Alliance for Regional Collaboration to Heighten Educational Success, based in Sacramento.
"We can do better, our students can do better," she said. "We have examples of what it is working ."
The status of algebra as a gatekeeper course has been well established. Research shows that failing to pass the course is not only one of the primary causes of dropouts in urban high schools but it also serves as a predictor of future success both academically and even in the workplace years into the future.
Armed with a $5 million federal grant and another $1 million cobbled together from private donors, the ARCHES project starts with a heavy dose of professional development and coaching assignments for participating teachers.
They are expected to complete a three unit course in advance of classroom instruction and there are ongoing study sessions and webinars of at least one hour each week.
Much is asked of the students, too. Incoming eighth graders with shaky test scores are invited to participate in a five-week summer preparation academy that goes beyond remediation in an effort to bring them up to speed. There is also after-school support and a defined college awareness component to raise expectations.
But perhaps most intriguing is the use of project-based curriculum that they hope will help better connect the abstraction of higher math to the minds of twelve and thirteen-year-olds.
As a condition of the federal i3 money, this is clearly also a research effort with a distinct scientific component aimed at isolating clear results.
The objective is to see if this combination of strategies can increase eighth grade pass rates particularly among English learners and other under-represented subgroups.
"The only way to fail in the i3 program is to not have definitive results," said Twitty. "If the results are good, great; if it fails, that's great, too. We are going to know if we should take the country down this path.
"We will know if the project can be replicated, if it is scalable and if it will work," she said.
The major partners in the project are also related through the ARCHES organization, which includes the California Academic Partnership Program – a collaborative of all of the state's educational sectors that is administered by the California State University; and the California Education Round Table – includes representatives of the state's university systems and the state superintendent of schools.
District participants include schools in urban Los Angeles and the Bay Area; rural San Joaquin County; and the Redding area – a diversity representative of California's ethnic and social demographics.
The project is organized into two cohorts of about 5,000 students – the first is set to enter the program in the 2012-13 school year and the second in 2013-14.
The cohorts are further divided into control and treatment classes with participating teachers randomly assigned.
Supervising evaluators from WestEd have agreed to monitor the project.
One of the project's partners is ConnectEd, the Berkeley-based non-profit established by the Irvine Foundation that provides resources and support for linked-learning programs nationally.
The idea is to use real world exposure to real world occupations as a fulcrum to leverage student engagement not only in professional adventures – but more importantly, in core academics as well.
"Project-based curriculum allows the students to take the book learning – the concepts and the skills – and apply it to the real world," Twitty said. "We can then tie that to careers and real people who do that work. That's a much better opportunity for permanent learning and the mastery of learning."
Twitty noted that the project's demand for clear outcome has already proved a challenge to many classroom instructors. Although teachers in the program have volunteered and are being compensated for time spent outside normal hours – there remain sensitivities to the clinical nature of the effort.
"They are not used to this treatment, controlled environment," she said. "Let's face it, that's like medical field research. So there are some challenges to our rigorous design."
After receiving the go-ahead from federal officials, project architects spent more than a year in planning – validating the study design, recruiting districts and teachers and setting up a pilot project.
The pilot program has already begun and the initial summer academy is set to start in June, 2012. The timeline for reporting back the results is three years later, in September, 2015.