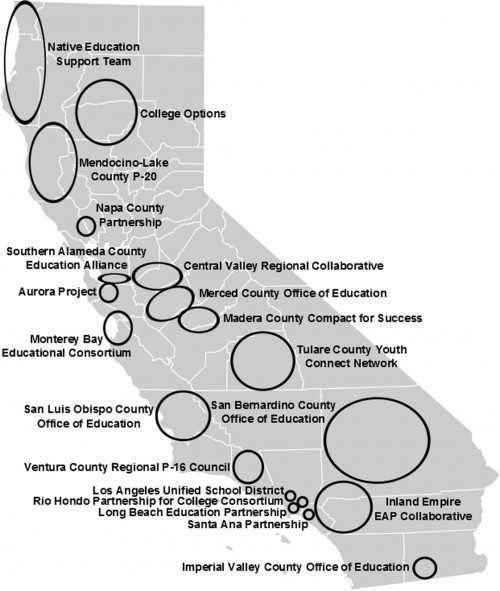 Helping all students succeed requires multi-sector collaboration. Through ARCHES, educators in the K-12 system, higher education, parents, and community stakeholders work together to improve student achievement and build a college-going culture. The ARCHES collaboratives connect California schools with representatives from community colleges, four-year higher education institutes, community-based organizations, and private industries within the region, thus, ARCHES works toward closing the achievement gap with regional flexibility, utilizing exciting and local expertise
Twenty ARCHES collaboratives can be found in regions throughout California.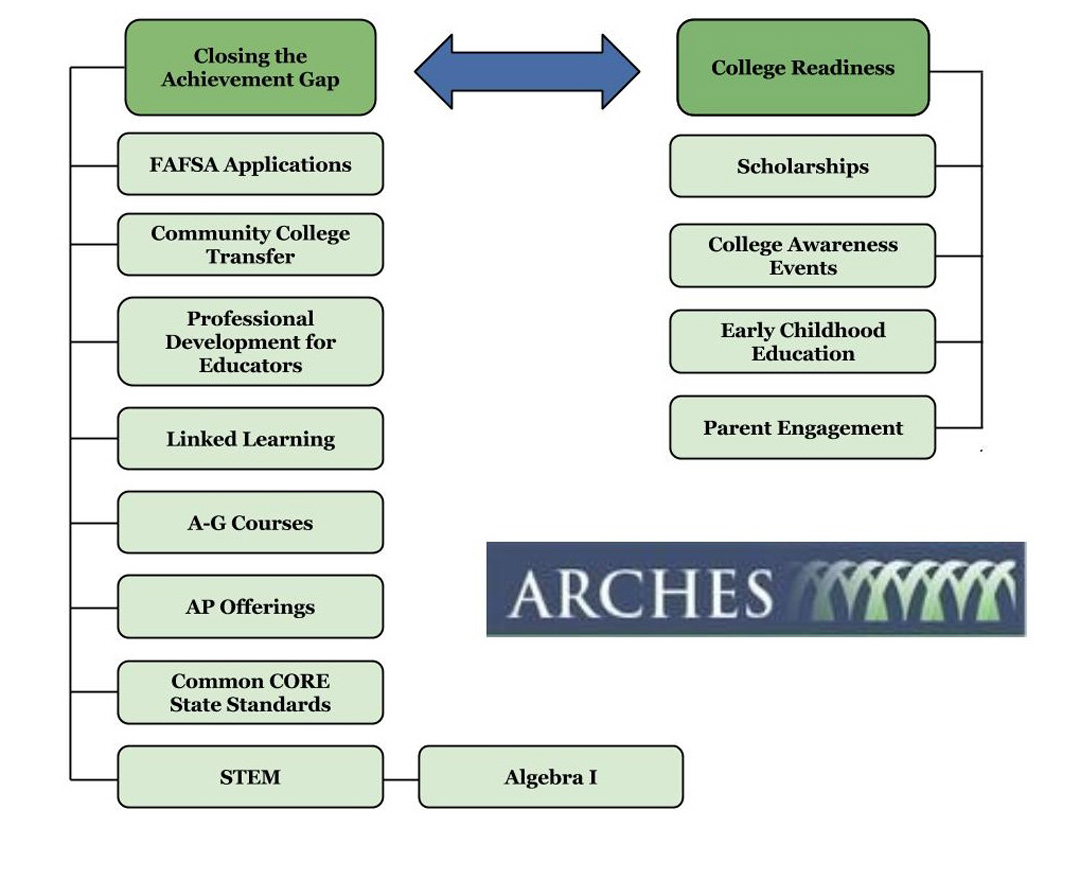 Collaboratives each work towards the same overall mission of closing the achievement gap and increasing college and career readiness, but individual collaboratives identify the barriers to student access and success in their region and how to address these barriers.
Click here to find information about each collaborative supported by ARCHES.